Chapter News
San Diego. We will have a booth at the Del Mar Electronics Show on Apr. 26-27. On April 26, Mike Konrad of Aqueous Technologies will speak on cleaning low-residue solder fluxes and Dave Lackey of American Standard Circuits will speak on flex circuits as part of a PCEA special seminar. Visit manufacturing.show for details.
Orange County. We had another successful Lunch 'n Learn event on Feb. 23 and are planning our next meeting in May.
Seattle. We are looking at getting the Seattle Chapter back up and running. If anyone is interested in assisting with the chapter activities please contact Tim Mullin at tim_mullin@comcast.net.
National News
Education Committee. The Palomar College Advanced Course is running well with interest from students. Next year's Starter Course is also looking like it will fill up quickly, which if it does may result in a second course being offered. An "Intro to Hardware Design" Content is underway and will be having its initial high-level review before the end of March.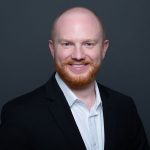 This month we will host a pair of free webinars for PCEA members. On Apr. 11, "Reverse Engineering PCBs: How to Recreate a Lost Design," by Ethan Pierce, presents a skillset to technicians, designers, and engineers that leverages assembled PCBs without design data to be recovered and recreated. Using a set of software- and hardware-agnostic processes, this course analyzes a design of unknown origin and recreates that design with a set of commonly available tools. To register, click here.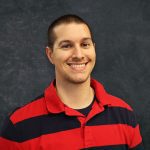 And on Apr. 25, "Engineered Reliability: Safeguarding Electrical Components and Devices with Nanocoating Technology" by Richard Weiland, director of nanocoating applications for HZO Inc., focuses on real-world examples where significant product challenges were presented (such as humidity, temperature, or corrosion) and the investment of time and resources focused on device dependability and functional testing. To register, click here.
Conferences task group. We received 75 abstracts for the PCB West 2023 Technical Conference. Twenty-five of the abstracts were submitted by speakers who have never presented at PCB West. A draft schedule is under review by the task group and the final schedule will made available to the public the week of Apr. 10.
Eptech tour. PCEA will cosponsor a guided tour of the Eptech trade show in Toronto on May 9 (eptech.ca/location/toronto/). Ata Syed of PFC Flexible Circuits and Nick Koop of TTM Technologies plan to invite students from various institutes and give a tour of the show from an industry point of view. Contact pcea@pcea.net for details.