PCD&F
ExpressPCB Plus Version 3.2 CAD
ExpressPCB Plus Version 3.2 brings improved performance and flexibility for designers. Bolsters the support of symbols to achieve improved speed, stability and quality of results in Schematic Link and Netlist Validation tools. Now offers UL, lot code, and date code marking for traceability. Also includes updates to SnapEDA API, expanding part library options and improved part previews.
ExpressPCB
Keysight PathWave ADS 2024 EDA Suite
PathWave ADS 2024 software suite offers new millimeter wave and sub-terahertz frequency capabilities that accelerate 5G mmWave product design and anticipate requirements for 6G wireless communications development. Includes faster second-generation 3-D-EM and 3-D-Planar meshing and solvers that deliver algorithm enhancements, leveraging domain knowledge about microwave structures and processes, plus mesh optimization and layout and connectivity improvements that reduce problem sizes for faster simulations. Also speeds simulation up to 10 times and requires less specialized user expertise over a wider range of problems, including mmWave design at automotive radar frequencies of 79GHz. Includes advanced layout and verification features that enable design sign-off directly from ADS for LVS, LVL, DRC, and ERC for MMICs, as well as streamlined productivity for module and multi-technology assembly. Electrothermal enhancements accelerate validation by driving higher reliability and higher operating performance with validation of dynamic device operating temperatures under different bias and waveform conditions. Supports high-performance compute acceleration and up to 100 times transient speed-up using W3051E Electrothermal Dynamic Reuse, enabling higher test plan coverage and earlier insights in the design phase. Features custom workflow support with expanded Python APIs that increase flexibility and scalability. Load-pull data import utility, ANN modeling, and Python automation scripting for 5G power amplifier designers allow creation of targeted personalities of ADS.
Keysight Technologies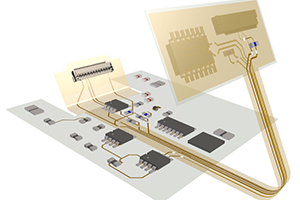 Pulsonix v.12.5 PCB CAD
Pulsonix Version 12.5 brings a host of new features and enhancements for PCB design including the introduction of animated 3-D folding that allows designers to visualize flex board designs with bends and curves that can be seen moving in real time using realistic animation, and an expanded range of export options for STL files, providing an alternative option for importing into mechanical CAD systems and 3-D printers. Also features enhanced graphics and performance, new technology rules and imports that provide greater precision and control over designs, and enhancements to the management and organization of design files.
Pulsonix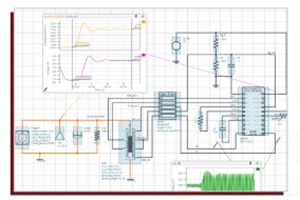 RS DesignSpark Circuit Simulation Tool

DesignSpark Circuit Simulator is a browser-based tool that provides a comprehensive environment for designing, modeling, simulating and analyzing electronic and mechatronic circuits and systems. Quickly sketches electronic schematics on the go, easily creates interactive reference designs for testing and understanding applications, and simulates complex circuits online to save time and computing resources. Also features a simulation run-time of up to 60 min., private project-collaboration groups, and full support for Spice and VHDL-AMS models. Incorporates single or multiple reference designs into projects during the design stage and allows modifications as needed. Will run in most modern web browsers and on any device, and has full coverage for analog, digital, mixed-signal and multi-domain systems, including electromechanical and electrothermal simulations.
RS Group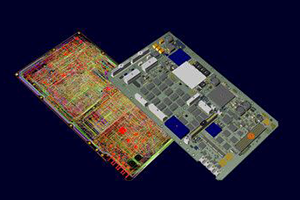 Siemens Xpedition Design Software with Supplyframe Integration

Supplyframe Design-to-Source Intelligence platform's incorporation with the Xpedition software for electronic systems design facilitates supply chain resilience by providing real-time visibility into global component availability, demand, cost, compliance and associated parametric data at the point of design. Helps reduce costs, increase agility, and make better, more highly informed component decisions at the point of design. Synchronizes data from the product lifecycle management and electronics computer-aided design domains to streamline the selection, creation and management of components during electronic systems design. Offers push-button access to detailed component intelligence on more than 600 million manufacturer part numbers; elimination of manual data entry and library maintenance tasks; detailed part comparison views, "what-if" part selection analysis, and digitally managed workflows; and seamless, real-time part-level audits for streamlined risk assessments during design capture.
Siemens Digital Industries Software
Vishay 200V Rectifiers
1A VS-1EAH02xM3, 2A VS-2EAH02xM3, 3A VS-3EAH02xM3, and 5A VS-5EAH02xM3 series of 200V ultrafast rectifiers are each available in Vishay Automotive Grade, AEC-Q101 qualified versions. Offered in low profile DFN3820A package, which features a 3.8mm by 2.0mm footprint and typical height of 0.88mm, and optimized copper mass design and advanced die placement technology permit superior thermal performance that enables operation at higher current ratings. Offer a 12% lower profile and more than double the current rating than devices in the SMP package, and offer equivalent or higher current ratings than larger devices in the conventional SMB and SMC packages, as well as the eSMP series SlimSMA, SlimSMAW, and SMPC. Feature reverse leakage current down to 1µA and operate over a wide temperature range from -55° to +175°C, while low forward voltage drop down to 0.71V reduces power losses to improve efficiency. Wettable flanks permit automatic optical inspection, eliminating the need for an x-ray inspection. Offer a MSL moisture sensitivity level of 1, per J-STD-020, LF maximum peak of 260°C. Are RoHS-compliant and halogen-free, and matte tin-plated leads meet JESD 201 class 2 whisker test.
Vishay Intertechnology
Xpeedic RF EDA Solution 2023
RF EDA Solution 2023 includes XDS, an RF system-level design and simulation platform, IRIS, an on-chip passive modeling and simulation tool, and iModeler, a passive model generation tool. XDS provides schematic design and simulation, post-layout electromagnetic simulation with both method-of-moments (MoM)- and finite-element-method (FEM)-based solver technologies, electro-magnetic (EM) circuit co-simulation and tuning/optimization, and now features a new filter synthesis algorithm and supports parametric padstack and permittivity, SNP-based LC matching in Smith Chart, bondwire simulation and hierarchy design for schematic and layout. IRIS now features an upgraded accelerated 3-D EM solver engine with improved run time and peak memory usage. iModeler now includes built-in MoM cap, MiM cap, inductor and transformer templates, and enables parameterized result exploration using built-in templates.
Xpeedic

CA
Deepmaterial Technologies Epoxy Adhesives
One Part Epoxy Adhesive consists of a single component designed to cure and form a strong bond at room temperature or with the application of heat. Epoxy resin base is formulated with a curing agent or catalyst that remains dormant until exposed to specific conditions, such as air, moisture or heat. Once activated, curing agent initiates a chemical reaction, resulting in the cross-linking of polymer chains and the formation of a strong, durable bond.
Two Part Epoxy Adhesive consists of two separate components: a resin and a hardener, which are mixed in a specific ratio just prior to use to initiate a chemical reaction, leading to the curing and hardening of the adhesive, causing it to cross-link and form a strong, durable bond.
Shenzhen Deepmaterial Technologies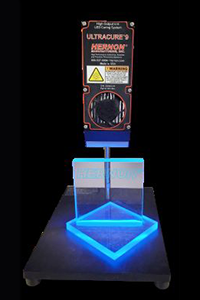 Hernon Ultrabond Sealant 721 Adhesive

Ultrabond Sealant 721 UV-curable adhesive delivers sealing capabilities for a range of plastics. Forms a water-tight bond with excellent environmental resistance, ensuring optimal performance in various applications. Prevents material from escaping through a crimped seal – ensuring a secure seal while also enhancing overall integrity of the assembly. Allows use of a low-powered UV lamp to inspect presence of adhesive on substrates, for quality control during manufacturing.
Hernon Manufacturing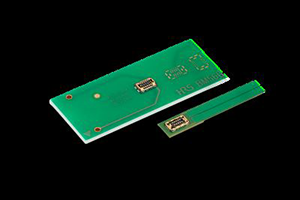 Hirose BM56 Series Connector
BM56 Series multi-RF board-to-board connector is up to 71% smaller compared to conventional designs. Features a width of 2.2mm and supports multiple RF and digital signals with one board-to-board connector. Can be placed on top of a device's battery, offering more space savings and design flexibility. Supports a range of high-frequency applications, including 5G, and supports the following RF signal transmissions (VSWR): DC to 5GHz: 1.3 max; 5-10GHz: 1.4 max; 10-20GHz: 1.5 max. Double-shielded design enhances EMI protection and is fully armored to cover both ends of housing with metal for enhanced robustness and reduces risk of housing damage from misalignment when mating. Wide self-alignment range of ±0.3mm in the pitch direction and ±0.3mm in the width direction, along with guidance ribs to provide smooth mating operation.
Hirose Electric
Kurtz Ersa HR 600 XL Auto Scavenger Module
Auto Scavenger Module is an extension for Ersa HR 600 XL rework platform that is designed to enhance the efficiency and effectiveness of noncontact removal of residual solder from circuit boards. Defines specific area on the assembly where residual solder needs to be removed after desoldering a component and automatically identifies required tracks and initiates cleaning process while ensuring board remains preheated. Cleaning speeds range from 1mm/s to 3mm/s. Cleaning performance may be fine-tuned by adjusting parameters such as nitrogen temperature and track speed, and individual profiles can be saved for each assembly. Operates with a constant base temperature for the entire assembly and solder to be removed is heated on board surface using an N2-fed hot gas nozzle and then extracted via a vacuum nozzle. Features automatic height control to ensure the assembly remains untouched physically throughout the process, and "keep out areas" can be marked directly in the live image, designating specific regions where suction is not required.
Kurtz Ersa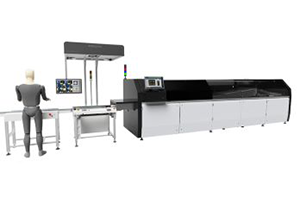 Mek VeriSpector Inline AOI
VeriSpector Inline AOI inspects through-hole components before they enter wave or selective soldering machines. Is said to deliver fast inspection times, permitting real-time assembly and placement inspection to prevent defects from entering soldering process and minimizing risk of faults in manual assembly. Detects presence/absence, orientation, shape, offset, polarity, text verification, fiducial reading, color check, 1-D and 2-D barcode reading, assembly materials fittings, damaged object detection, and more. Accommodates PCB sizes to a maximum of 750mm x 500mm and a minimum of 460mm x 300mm when using the maximum zoom setting on the lens. Features standard 24MP camera and high-definition and upgrades to 42MP or 60MP cameras are available based on specific application requirements. Is compatible with Mek Catch System, enabling features like data collection, post defects classification, post reworking, data reporting and data analyzing.
Mek
Parker Therm-A-Gap Gel 60HF
Therm-A-Gap Gel 60HF high-flow thermal gel provides flow rates of up to 100g/min and is designed for consumer electronics, telecommunications equipment, energy storage devices, power supplies and semiconductors, automotive control units and sensors, and computing components such as CPUs and GPUs. Is optimized for automated dispensing at various packaging sizes, while retaining properties for easy rework and field repair situations. Paste-like consistency enables tightly controlled dispensing and accurate material placement during assembly, and requires low compressive force to deflect under assembly pressure, minimizing stress on components, soldered joints and PCB leads. Is said to offer higher flow rate attributes than other products in the materials family while maintaining long-term thermal stability and reliability. Features a thermal conductivity of 6.2W/m⋅K to facilitate optimal heat transfer from electronic components to cooling features. Can be stored and transported at room temperature and has no post-cure requirements.
Parker Hannifin
ViTrox V-One 4.1.0 Beta

V-One 4.1.0 beta version comes with added features and enhancements to empower users with data insights and analysis capabilities. Offers a comprehensive collection of 34 chart types, a significant increase from the previous version's 19, and includes 13 different themes in the dashboard, allowing greater customization options in data presentation. New search bar enables users to locate critical information such as data sources, data analytics or a dashboard, and integration of Ticket Template enables push notifications and alerts to be sent to users via various platforms, including email, Google Chat, Microsoft Teams, push notification and Slack. Also enables Workflow as Data Source to streamline and enhance data processing accuracy.
ViTrox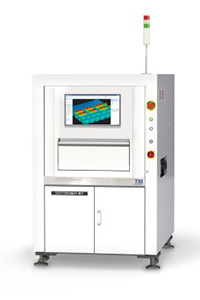 TRI TR7700QH SII AOI

TR7700QH SII ultra-high-speed 3-D AOI solution features 15µm high resolution, 21MP imaging, and large FoV inspection. Operates at speeds of up to 80cm²/sec and incorporates advanced AI algorithms and smart programming for inspection coverage and precision. Built on an enhanced mechanical platform to ensure stability and precision during inspections without compromising the cycle time. Designed for high-throughput production manufacturing, such as automotive and telecommunication electronics, and delivers precise metrology measurements and comprehensive inspection for large and high-density boards. Multi-Step Function enables inspection of components at different heights up to 40mm, and supports current Smart Factory Standards, including IPC-CFX and Hermes (IPC-HERMES-9852).
TRI
Yincae UF 120HA Underfill
UF 120HA material is designed to provide a fast flow, lower-temperature cure for high-throughput application. Is 100% compatible with all no-clean flux residue and is reworkable. Offers a temperature snap cure at <120°C, passes 5×260°C without any deformation of the solder joint, has a low CTE and flows into small gaps.
Yincae