PCD&F
Altium Designer 23.1
Designer 23.1 offers improved features spanning PCB design, product design and data management, enabling creation of more detailed harness layout drawings, saving and loading a customized view of the board, and utilizing new capabilities within comments on the design. Schematic capture improvements include compiled names of power ports, which enables the Net Labels option in the Compiled Names Expansion region of the Schematic – Compiler page of the Preferences dialog to now determine the name for a Power Port object on the compiled (physical) tab of a schematic document. Net Labels option in the Print dialog (when accessed from an Outjob file for a schematic print output with the [Project Physical Documents] option selected as the output's data source) and on the Structure Settings page of the Smart PDF Wizard also now defines how power ports will be shown in the schematic outputs. PCB design improvements include the ability to load a stored view configuration file from the View Options tab of the View Configuration panel, as well as the ability to rename the Gerber Board Outline type file in the Gerber Setup and Gerber X2 Setup dialogs. Also features improved callstack crash report content by using an enhanced method to collect callstack crash reports, and adds the ability to attach images to comments. Crimps can now be used on the Wiring Diagram (*.WirDoc) as was previously available in Layout Drawing, and parameters have been added to Twist and Shield objects in a Wiring Diagram document.
Altium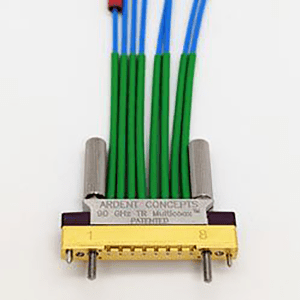 Amphenol TR90 Multicoax Connector
TR90 multicoax connector is designed to transfer high-speed signals up to 90GHz and is for use in 112G/224G, 5G/6G, and automotive radar applications. Uses solderless compliant contacts to provide a high-performing, mechanically reliable connector that can be securely mated to printed circuit boards with two screws, and can reduce connector real estate on PCBs by up to 80%. Reusable, and comes in in-line four- and eight-channel configurations, with dual-row 16-channel form factor and right-angle configurations due later. Maintains signal-to-signal spacing with lower frequency configurations at 2.54mm pitch and is designed to support microstrip, coplanar waveguide, and stripline PCBs.
Amphenol Ardent Concepts
Avishtech Gauss SI and SI Pro Stackup Tools
Gauss SI and SI Pro toolsets provide a clear and easy-to-use pathway to rapidly construct PCB stackups and simulate for impedance and loss with a few quick clicks. Both feature an extensive, built-in dielectric materials library and static or frequency-dependent impedance and loss analysis and synthesis for all transmission lines. Gauss SI Pro also includes S-parameters analysis, viewing, and export; frequency-dependent properties analysis, viewing and export; and uncertainty analysis to account for the impact of manufacturing tolerances on impedance and loss.
Avishtech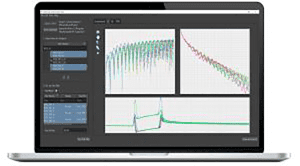 Keysight EP-Scan Simulation Software
Electrical Performance Scan (EP-Scan) high-speed digital simulation tool supports rapid signal integrity (SI) analysis for hardware engineers and PCB designers. Addresses SI analysis bottlenecks through diagnostic tools to correct designs earlier and meet development schedules, and performs electromagnetic (EM) simulation on signal nets and reports SI metrics such as channel return and insertion loss. Also automates performance comparisons between different versions of a design and generates simulation reports that expedite verification prior to building physical prototypes.
Keysight Technologies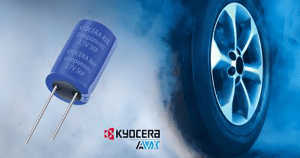 Kyocera AVX SCC Supercapacitors
SCC Series supercapacitors are tested and qualified to AEC-Q200 to meet mechanical and electrical conditions common in automotive applications. Have rugged constructed form factor, deliver high-reliability performance, and exhibit very high capacitance, very low ESR, and excellent pulse power handling characteristics. Can be used alone or in conjunction with primary or secondary batteries, to extend backup times and battery life and leverage instantaneous pulse power. Rated for 25F and 2.7V, 100F and 2.7V, 10F and 3V, 35F and 3V, and 100F and 3V, and comply with UL 810A, RoHS, and REACH requirements.
Kyocera AVX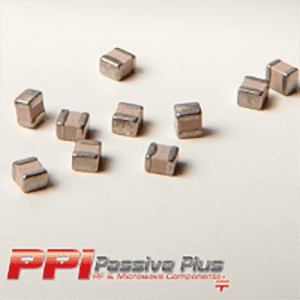 PASSIVE PLUS 1111C/P CAPACITORS
Traditional High-Q Low ESR 1111 (0.110" x 0.110") multilayer ceramic capacitors are meant for use in UHF/microwave RF power amplifiers, mixers, oscillators, filter networks, low noise amplifiers, and timing circuits and delay lines. Available in two dielectrics (P90 or NP0); three different terminations: magnetic (100% Sn – Solder over Nickel Plating), non-magnetic (100% Sn – Solder over Copper Plating), and tin/lead (90% Sn 10% Pb – Solder over Nickel Plating); and are designed and manufactured to meet the requirements for MIL-PRF-55681 and MIL-PRF-123.
Passive Plus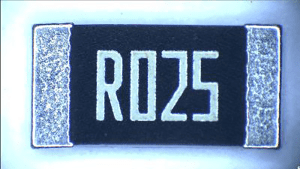 Stackpole CSRF2010 Resistor

CSRF2010 offers a 1W power rating and resistance values down to 2mΩ in 200ppm TCR or better. Is said to have long-term reliability and shows improved environmental and electrical performance compared to thick film sensing options. For portable handheld electronics, motor control, battery management, audio equipment, industrial and automotive controls, and instrumentation applications.
Stackpole
Ventec VT-4BC Laminate
VT-4BC metal base laminate is for use in applications requiring excellent performance in thermal management, including super bright lighting, power modules, controllers, motor drives and rectifiers. Designed to provide unparalleled reliability and improved performance over competing materials and exhibits a thermal conductivity of 10W/mK. Features excellent mechanical properties, dimensional stability, and superior dielectric properties, and is resistant to impact, moisture, and chemicals, for demanding applications – particularly for IGBT and power markets.
Ventec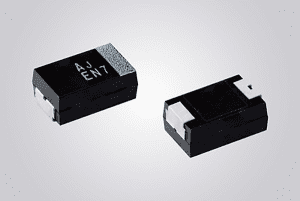 VISHAY VPOLYTAN CAPACITORS
T51 automotive grade series of vPolyTan surface-mount polymer tantalum molded chip capacitors are designed to deliver improved performance in high-temperature, high-humidity operating conditions. Come in compact D (EIA 7343-31) and V (EIA 7343-20) case sizes, and feature a capacitance range from 6.8µF to 330µF over voltage ratings from 2.5V to 35V and a capacitance tolerance of ± 20%. Provide ultra-low ESR from 120mΩ down to 40mΩ at +25°C. Also feature a robust design for harsh environments and offer temperature operation to +125°C – with voltage derating above +105°C – and temperature load time to 2000 hr. Combined with ripple current to 2.37A, for decoupling, smoothing and filtering in switch mode and point of load power supplies for automotive ADAS, infotainment, and other in-vehicle electronic systems.
Vishay Intertechnology
CA
AIM Zero-Halogen Solder Paste
Zero-halogen solder paste features improved electrochemical reliability, powerful wetting and exceptional fine-feature printing. Is for automotive, LED and aerospace assemblies and offers a robust, stable, and easy-to-implement product.
AIM Solder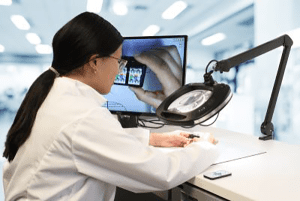 Aven Mighty Vue Inspector
Mighty Vue Inspector is a magnifying lamp and camera inspection system in one self-contained unit. Allows image viewing directly on an HDMI monitor, captures and stores images on the included microSD Card, and connects to PC for viewing or relocating saved images. Features adjustable color temperature (3500K-6500K) and brightness control, and ESD-safe magnifying lamp dissipates electrostatic discharge.
Aven
ASMPT Virtual Assist Expert System
Virtual Assist is an AI-based expert system offering support for all onboarding, service and maintenance activities in electronics production. Can be operated via an Android/iOS app or a browser, is adaptive and collects practical experience from the service staff throughout the whole enterprise. Natural language processing (NLP) technology allows users to ask spoken questions and receive answers based on the system's steadily growing knowledge database. Features flexibly scalable licensing model and is available in three expansion stages. Basic level includes documentation of ASMPT machines, but can also feature use of structured and unstructured data to provide clear results through tutorials, troubleshooting guides and Q&As. Any documentation can be uploaded to create company-specific know-how collections for rapid troubleshooting or efficient training, and with expanded functions such as the scanning and identification of devices, can also function as a logbook and archive all service activities and problem resolutions that have been performed.
ASMPT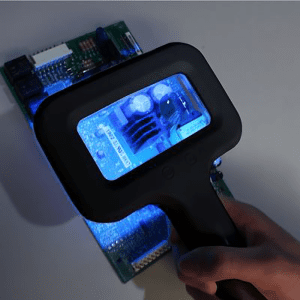 Aven Wide-View UV Magnifier
Wide-View UV Magnifier includes ultraviolet and white LEDs and features a 3.6 x 1.7″ rectangular glass. Five-diopter lens offers up to 2.25X magnification, and 1" diameter spot lens increases the magnification to 4X. Twenty-six UV LEDs operate at 365µm and are exceptionally bright when illuminating objects that fluoresce, such as paper, ink, PCBs, etc. ESD-safe design helps to dissipate static electric charges, protecting sensitive components from unintentional damage.
Aven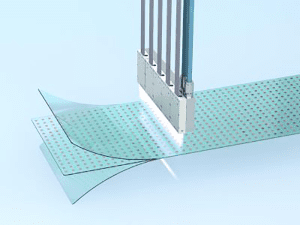 Delo Delolux 301 Line LampDelolux 301 lamp cures adhesives and other multifunctional polymers and is suitable for highly automated processes in small and narrow production lines. Features intensity of up to 30W/cm², enabling maximum speeds for curing adhesives and other multifunctional polymers as well as working distances of up to 100mm from lamp to components. Head dimensions measure 42.7mm x 13mm x 67.2mm, and produces a linear irradiated area of 38.7mm x 8.45mm. Operable as a single head or combined to form a larger array, and comes with wavelengths of 365nm, 400nm and 460nm. Is said to have service life of more than 20,000 hr.
Delo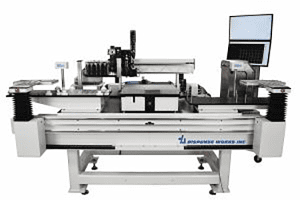 Dispense Works RPX-Series Dispense Robot
RPX Series robotic dispensing machine is designed as a foundation for precision assembly, dispensing and custom solutions. Integrated parts transfer system automatically loads, unloads and processes bio sensors, printed films, sheets, etc., in and out of the dispensing and assembly areas for unattended operation. Embedded control system supports multiple vision systems, six axes of servo control and expandable I/O to provide limitless customizing capability and to any level of sophistication.
Dispense Works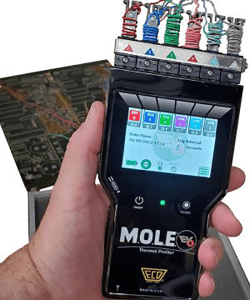 ECD M.O.L.E. EV6 Reflow Profiler
M.O.L.E. EV6 traveling thermal profiler operates via a capacitive touchscreen. Offers a new design engineered to save time, simplify data viewing and analysis, and improve productivity. Delivers process calculation templates, profile viewing, and pass/fail analysis on the device, eliminating the need for a computer to conduct analysis. Also features a lithium-polymer battery, wireless Bluetooth operation, and built-in maintenance reminders.
ECD
Henkel TGF 2900LVO Gap Filler
Bergquist gap filler TGF 2900LVO is a silicone-based, two-component room temperature curable gap filler suitable for use in a range of electronics assembly applications. Features low volatile outgassing, for applications sensitive to siloxane outgassing. Also features ultra-thin bondline thickness to optimize heat dissipation and transfer in challenging conditions, and offers easier dispensing and high shot consistency, making it suitable for high-throughput manufacturing.
Henkel
ITW Polypropylene Aqueous Cleaner Option
Heat stabilized polypropylene material option for the Electrovert Aquastorm 200 aqueous cleaner withstands operating water temperatures up to 180ᵒF (82ᵒC) at a lower cost than stainless steel. Plumbing and spray nozzles remain stainless steel with orbital welds to eliminate pressure drops and leaks, and plumbing sections have quick-disconnect fittings for easy maintenance.
ITW EAE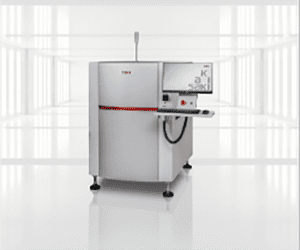 Saki 3D-AOI Camera Heads
3D-AOI camera head features an optical resolution of 15µm and reportedly achieves high-performance quality inspection with the industry's fastest cycle time. Minimizes standby time by parallelizing image capture, data processing and inspection, and is capable of handling complex inspections of high-density printed circuit boards and mixed PCBs with extremely small and tall parts. Available as an option for the latest 3Di AOI, and can be quickly and easily switched with the existing 8µm head without the need to change the entire AOI within the production line.
Saki Corp.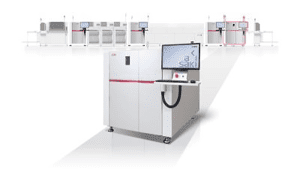 Saki 3Xi-M110 V3 X-Ray
3Xi-M110 V3 x-ray system delivers cycle times more than twice as fast as previously possible and features upgraded accuracy ensuring cleaner results untarnished by shadows or noise. Uses planar CT to detect solder joint defects and microstructure abnormalities in high-density PCBs. Real 3-D volumetric inspection clearly identifies voids in multilayer solder, PTH assembly and BGA head-in-pillow issues, and defective component parts based on fillet position and other factors. Maintains the same weight and footprint as the original 3Xi-M110 while consuming 40% less power per board.
Saki Corp.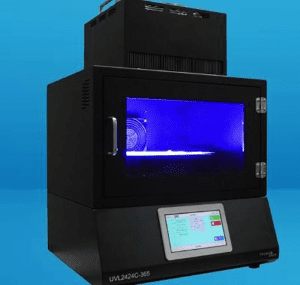 TechnoDigm LED UV Curing System
All-in-one LED UV Curing System combines UV chamber, touchscreen panel, and operating system in a compact design. Features 400 LEDs that offer homogeneous intensity distribution and uniform intensity across the curing area with a peak intensity of 500mW/cm2 (UVA), and is designed for rapid curing of light-activated adhesives and coatings. Suitable for laboratory or low-volume production environments, can be configured to different peak intensity and curing areas, and is available in options of 365, 405 or 420nm wavelengths to meet specific project requirements.
TechnoDigm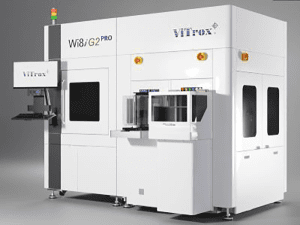 Vitrox Wi8i G2 Pro Inspection Handler
Wi8i G2 Pro offers an expansion to the inspection capabilities of the company's existing wafer vision inspection handler, the Wi8i G2. Can accommodate inspection requirements for bare wafers (pre-dicing process) and mounted wafers (post-dicing process). Can handle wafers up to 12″ and Front Opening Unified Pod wafer carrier boxes, as well as metal cassettes. Also features robust vision optics that provide high-quality images under different magnification lenses plus integrates an advanced deep-learning algorithm for defect detection and determining the defect types.
Vitrox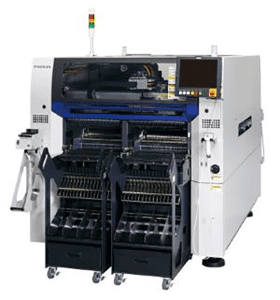 Yamaha YRM20DL SMT Placement Machine
YRM20DL surface mounter features high-rigidity dual-lane conveyor that improves actual and per-unit-area productivity, and is built on the basic performance of the company's universal mounter YRM20. Supports a maximum PCB width of up to 330mm where the same width PCB is being conveyed at the front and rear while in dual-lane production mode. When parallel mounting, front and rear heads can operate without any interference up to a maximum PCB length of 380mm. Basic performance can achieve a reported productivity of 120,000cph (under optimal conditions), along with a higher-accuracy placement of ±15µm (Cpk≥1.0) through the revision of the layout.
Yamaha Motor
Zestron Vigon NX 728 Defluxer
Vigon NX 728 water-based, pH neutral defluxing agent is formulated for PCB assemblies with low-standoff components. Is said to be extremely effective at cleaning under low-standoff components, including those assembled with newer generations of solder pastes and fluxes. Provides excellent material compatibility due to its neutral pH value and is compatible with sensitive materials, including copper, nickel, brass, aluminum, plastics, labels and inks. Removes a wide range of flux residues from complex and dense electronic assemblies and is an eco-friendly formulation that eliminates the need for wastewater neutralization.
Zestron