Conferences Task Group. The PCB West 2023 technical conference schedule is available this month at pcbwest.com. This year's conference features more than 125 hours of top-rank training from the leading names in electronics design and manufacturing. Visit pcbwest.com for details.
EMI seminar. Rick Hartley will present a special live two-day workshop on "Control of EMI, Noise and Signal Integrity in High-Speed Circuits and PCBs," coming June 20-21 to the Atlanta suburb of Alpharetta. As Hartley notes, EMI is a leading concern for electronics designers and a major cause of failures. The seminar has been updated to contain a fair amount of new information that was not taught in years past. Each attendee will receive a color PDF copy of the full slide deck. For details, visit pcb2day.com.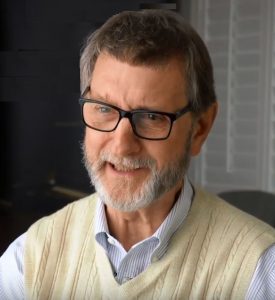 When time-varying energy travels in the transmission lines of a printed circuit board, state changing electric and magnetic fields are present. Not properly managed, these fields are the energy source of noise, EMI and signal integrity issues.
"Noise" is "intentional energy" that we fail to control and contain. Uncontrolled energy can generate many forms of interference. Some circuits are noisy, others are not. With the right training, the reasons and solutions are easily understood.
Compounding the issue are today's extremely fast ICs. A circuit with 100ps rise time IC outputs can generate very serious problems, whether clocked at 5MHz, 500MHz or 5GHz.
Knowing proper design of circuits and PCBs to contain E&H fields, as well as knowing how to mitigate the effects of high-speed devices, are the keys to successful design of low noise circuits. This two-day seminar is a crisp focus of the issues PCB designers / engineers must know to prevent EMI, signal integrity, crosstalk, ground bounce and grounding issues in high-speed digital and mixed-signal designs.
Ontario, Canada. We will hold an event in early May with Ata Syed of PFC Flexible Circuits presenting on flex design.
San Diego. We had booth at the Del Mar Electronics Show in San Diego on Apr. 26-27. More than 60 people attended our talks by Mike Konrad of Aqueous Technologies on cleaning no-clean solders and Dave Lackey of American Standard Circuits on flex design and manufacturing.
Seattle. We are looking at getting the Seattle Chapter back up and running. If anyone is interested in assisting with the chapter activities, please contact Tim Mullin at tim_mullin@comcast.net.