PCD&F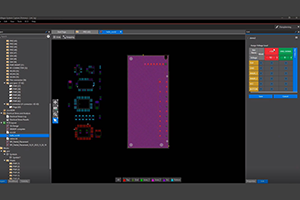 Cadence Allegro X AI ECAD
Allegro X Artificial Intelligence (AI) design software automates placement, metal pouring and critical net routing, and is integrated with fast SI/PI analysis. Using generative AI capabilities, streamlines system design process, achieving a 10X or more reduction in PCB design turnaround time. Enables feasibility analysis in early phases of design.
Cadence Design Systems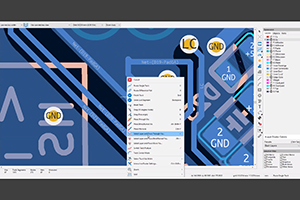 KiCad 7.0.1 ECAD
KiCad 7.0.1 fixes various bugs, improves print quality when using custom fonts, fixes CADStar importer memory leaks, handle dielectric sub-layers in STEP export, and more.
KiCad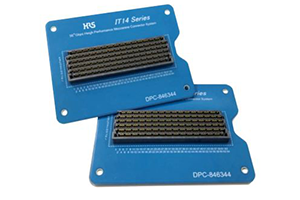 Hirose IT14 Series Connector
IT14 Series stackable BGA mezzanine connector is for high-speed and high-density server applications. Features self-mating design to eliminate need for additional mating parts. Supports data transmission rates exceeding 56Gbps NRZ/112Gbps PAM4. Ethernet OAM specified, and utilizes a high-density design (172DPs/in2). Stubless two-point contact design for reliability, and protective housing encapsulates contact tips to prevent warping during mating.
Hirose Electric
Numerical Innovations ACE 2D/3D Translator v. 8.3.0
ACE 2D/3D Translator version 8.3.0 includes improvements to 3-D Step Export: optimized curves detection to minimize outputted STEP file size; and new options for IPC-2581 export and SVG files. Includes full support for flex and rigid-flex designs by including new layer subtypes, stackup zones and more.
Numerical Innovations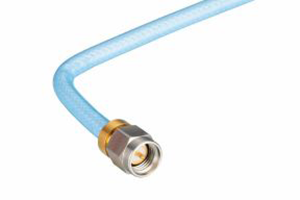 Times Microwave InstaBend 141
InstaBend 141 high-performance microwave assembly is for inside-the-box and between-box connections in applications including space flight, thermal vacuum, microwave test, and other commercial and military applications. Diameter of 0.163″/4.14mm enables lower loss for applications with stringent requirements in a form that is lighter weight than traditional semi-rigid cables, and small bend radius and flexibility enable low-profile installation, easier routing, and tool-free bending compared to semi-rigid cables, with a maximum frequency of 27GHz.
Times Microwave Systems
Times Microwave XtendedFlex 178 Coaxial Cable
XtendedFlex 178 continuous flex coaxial cable is for plastic cable drag chains. Features innovative design and unique material composition, including a stranded silver-plated copper-clad steel center conductor, FEP dielectric, tin-plated copper braid, and a rubber jacket, to deliver optimal bend movement and consistent electrical performance during continuous flexure.
Times Microwave Systems
Vishay RCS0805 e3 Resistor
RCS0805 e3 anti-surge thick film resistor now includes a higher power rating of 0.5W. Can now be used in place of four standard parallel resistors in 0805 case size; two parallel devices in the larger 1206 case size; or one resistor in the 1210 case size. AEC-Q200 qualified and features resistance range of 1Ω to 10MΩ – and 0Ω jumper – with tolerances of ±0.5%, ±1%, and ±5%, and TCR of ±100ppm/K and ±200ppm/K.
Vishay

CA
Aegis FactoryLogix MES
FactoryLogix 2023.1 and 2023.2 releases deliver enhancements across the entire platform. PLC Gateway simplifies and enables real-time connection and data transformation into standards-based IIoT between PLC equipment and any software system. Upgraded composable UI designer enables customers to craft a unique interface per operator station using a vast library of ready-to-use applets. Integrates with Arena PLM. Enhanced Limit Rework Attempts capability eliminates costly rework and repair actions by limiting rework events by inspection code and reference location.
Aegis Software
Arch Systems Action Manager
Arch FX Action Manager automates responses to alerts using real-time data and built-in industry knowledge. Combines direct-to-machine connectors, globally scalable data brokers, cloud-based analytics, and action monitoring capabilities for an end-to-end solution that improves speed from project conception to analytics-driven actions.
Arch Systems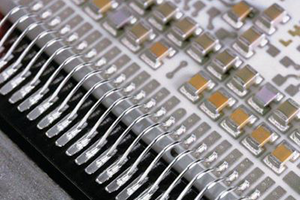 Heraeus ET2010 Flexible End Termination Ink
ET2010 Flexible End Termination Ink uses advanced polymer technology to offer easier shipping, storage, and handling at room temperatures. Features room temperature stability for six months, is composed of high temperature thermoplastic instead of thermoset – making it more tolerant to thermal cycling and offering enhanced flexibility, plus has no need for ice packs/dry ice. Bend test capability of up to 10mm with minimal electrical property change.
Heraeus Electronics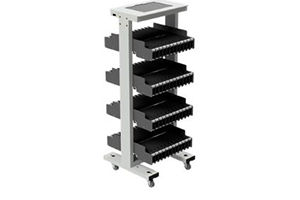 Inovaxe LS350 Smart Rack
LS350 smart rack features four rows of 7″ reel storage for a maximum capacity of 192, 7″, 8mm reels in less than 1.6 sq. ft. of floor space. Includes integrated display running the standard InoAuto software, with additional features optimized for lineside usage, as well as an integrated 1D/2D barcode scanner. Operates as standalone storage, or as part of a complete system. Interfaces directly with pick-and-place machines and MES systems to automate production operations.
Inovaxe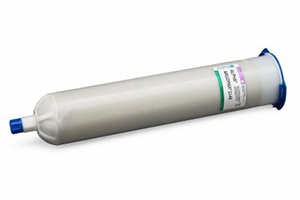 MacDermid Alpha Argomax 2148 Paste
Argomax 2148 paste is for sintering large packages or components on gold or silver substrates. Is said to exhibit bond line thickness and adhesion utilizing a pure silver bond line, and provides superior performance and reliability for inverters in extreme temperature swings. Is suitable for a variety of applications and provides high thermal and electrical conductivity, and low sintering pressure required also permits use on components where pressure is critical. Dispensable.
MacDermid Alpha Electronics Solutions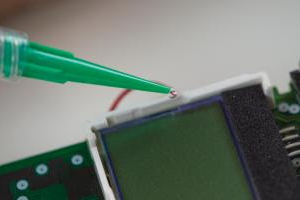 Master Bond LED415DC90 Adhesive
LED415DC90 one-component adhesive cures rapidly without oxygen inhibition under exposure to a 405nm wavelength LED light source. Adheres well to similar and dissimilar substrates. Thixotropic index of 5.53 at room temperature, and a tensile strength of 5,500-6,500psi, tensile modulus of 450,000-550,000psi, and lap shear strength for aluminum to aluminum of more than 1,000psi.
Master Bond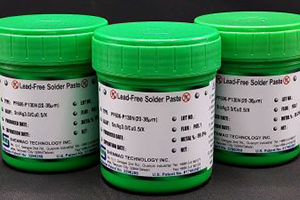 Shenmao PF606-P130N Solder Paste
PF606-P130N is an anti-HoP lead-free SMT solder paste for preventing head-on-pillow. Is said to feature great flux activity that can prevent oxidation of solder powder during reflow, and shows solderability and hot slump performance.
Shenmao America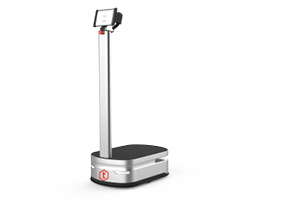 Tompkins Robotics PickPal Robot Series
PickPal product series is a line of pick assist autonomous mobile robots. Standard PickPal model can carry 60kg of orders; PickPal+ handles up to 100kg of orders. Easy to implement and low operating cost.
Tompkins Robotics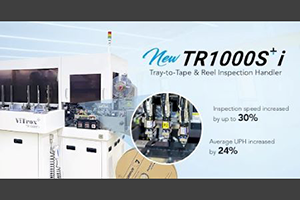 ViTrox TR1000S+i Vision Handler
TR1000S+i is for 360° inspection of BGA, QFP, QFN, CSP, TSSOP, MSOP, and SOP packages handled in tray-to-tape inspections. Features improved PP3 design with an added nozzle, and inspection speed is greatly improved to translate to an average UPH increase of 24%. Includes a built-in de-taping module that reduces conversion time with movable linear guide.
ViTrox