PCD&F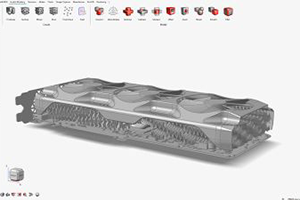 Altair HyperWorks 2023 CAE
HyperWorks 2023 introduces platform-wide enhancements, including a new user experience, faster speeds, an open and programmable architecture, and AI-powered workflows. Allows developers and users to integrate solutions seamlessly, maximizing the platform's technological potential. All solver solutions – Altair OptiStruct, Altair SimSolid, Altair Feko and others – have also added significant new capabilities. Altair Simulation Cloud Suite allows simulation data management, and Altair HyperMesh CFD features a particular focus on external aerodynamics.
Altair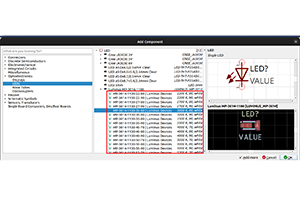 LibrePCB Design Software Ver. 1.0
LibrePCB Ver. 1.0 includes new features such as a 3-D viewer and export format for working with designs in a mechanical CAD tool, support for manufacturer part number (MFN) management, and simplified exporting of production data. Also includes new board editor features such as thermal relief pads in planes, blind and buried vias, keepout zones, custom footprint pad shapes, and more.
LibrePCB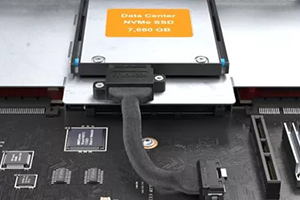 Molex KickStart Connector System
KickStart OCP-compliant connector system combines low- and high-speed signals, as well as power circuits, into a single cable assembly. Eliminates need for multiple components, optimizes space and accelerates upgrades by offering server and device manufacturers a flexible, standardized and easy-to-implement approach for boot-drive peripheral connections. Features a standardized Small Form Factor TA-1036 cable assembly that complies with OCP's Data Center Modular Hardware System (DC-MHS) specification, and is recommended in OCP's M-PIC specification for cable-optimized, boot-peripheral connectors. Accommodates PCIe Gen 5 signal speeds, with data transfer rates up to 32Gbps NRZ, and includes planned support for PCIe Gen 6. Offers a lowest mated profile height of 11.1mm for improved space optimization, increased airflow management and reduced interference with other components, and also allows simple, hybrid cable assembly pinout from KickStart connectors to Sliver 1C for Enterprise and Data Center Standard Form Factor (EDSFF) hard-drive docking.
Molex
Peters Elpejet IJ 2467 Solder Resist
Elpejet IJ 246 is a crack-resistant inkjet solder resist. Is solvent-free and is said to be precise, for selective control coverage on PCBs to save resources and increase reliability. Allows individual marking of PCBs, e.g., by a QR code, so that each individual PCB can be identified and traced reliably.
Peters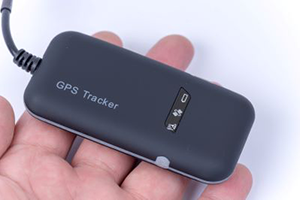 Sabic LNP Thermocomp WF006V
LNP Thermocomp WF006V compound is designed for laser direct structuring (LDS) of antennas that are integrated into the housings and covers of consumer electronics devices, appliances and other electronic components. Is said to provide a tensile modulus more than two times higher than that of unfilled polybutylene terephthalate (PBT) or polycarbonate (PC) resin, and can be used for molding small, thin-wall parts. Delivers good surface quality to meet aesthetic requirements, and offers good signal gain and LDS performance. Provides improved chemical resistance, hydrolytic stability and lower warpage compared to traditional materials. Also features good impact resistance and laser welding capability.
Sabic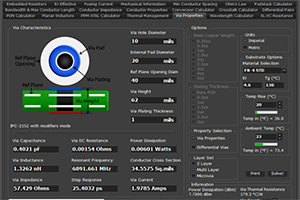 Saturn PCB Design Toolkit v. 8.33
PCB Toolkit V8.33 features updates and additions from previous versions. Corrects images in the Help PDF file, and adds an MSI image file to the website for silent installs.
Saturn PCB Design
Ultra Librarian AI-Driven CAD Engine
AI-driven CAD modeling engine is designed to drastically reduce the time it takes to build CAD models. Leverages extensive Ultra Librarian expertise to automate CAD model creation. Has been trained on library of over 16 million CAD models currently available through Ultra Librarian, which has allowed for tuning to handle myriad variations and differences that exist between vendors' part data. Available as free beta in early 2024.
Ultra Librarian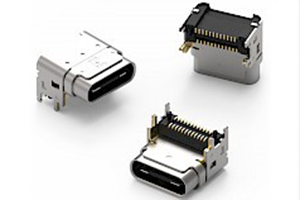 Würth Elektronik USB 3.1 SMT Connector
USB 3.1 Type-C High-Rise SMT connector is a 24-pin fully configured horizontal receptacle for SMT assembly. Allows complete visual control of soldering thanks to two rows, each with 12 contacts. Is compatible with USB 3.2 Gen 1×2 signaling and USB power delivery standards, and can be used for alternative and accessory modes, including transmitting analog signals via the (D+/D-) pins. Is designed for at least 10,000 mating cycles and operating temperatures from -40° to +120°C. Pin contacts and outer retaining pins of the shielding are gold-plated in the contact zone to ensure connection to PCB. Stable receptacle is suitable for all consumer and IT applications.
Würth Elektronik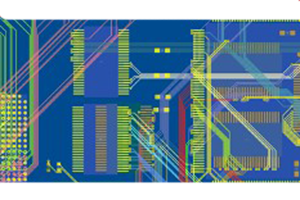 Zuken E3.series 2023
2023 release of E3.series design platform includes enhancements in 3-D functionality for control panel design, circuit diagram generation, and an improved user experience. Enhancements to 3-D functionality include the ability to arrange and edit elements such as mounting panels at any angle, and an enhancement to the 2-D view of the elements to allow the creation of multiple directly linked 2-D views. Automates correct stop part selection from a group of parts provided by a chosen manufacturer with the enhancement of cross-section checks for stop parts and component connection points. Cross-reference text for cable duct inlets/outlets is now available to jump to and from quickly, and cross-reference texts are also active links with the PDF export.
3-D enhancements in E3.series, E3.3DTransformer, and E3.formboard allow import of 3-D geometries from mechanical CAD systems in a single operation, and 3-D geometric cable routes from industry-standard MCAD tools are converted into the 2-D views required to create manufacturing documents for harness assembly. Supplements views in E3.formboard with the necessary electrical information, such as connector pins and assignments, conduit protection elements, and dimensioning, and users can also directly import harness description formats into E3.series such as Harness XML files, KBL files, and PLMXML files. Also features ability to rename conductors of database cables within the project.
Ease-of-use features include extended access and modification options for device properties, dimensions, and part attributes, and an extension of the cross-section checks for connectors and devices by introducing a new option to check that the wire or conductor outer diameter is valid when selecting the appropriate wire ferrules or pin terminals for the cavity. Also includes an additional check to aid with automating part selection. Simplifies inclusion of images in a project, allowing users to paste graphics and pictures from the Windows clipboard directly onto an E3.series sheet.
Zuken

CA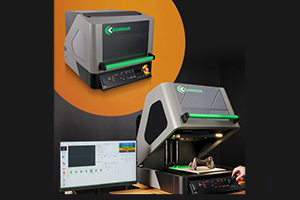 Bowman K Series Benchtop XRF
K Series benchtop XRF features an expansive measurement area, selectable spot sizes, and high levels of both precision and speed. Has a 12″x 12″ measurable area for parts up to 9″ tall and selectable spot sizes accommodate a wide range of features; focal distances from 0.25″ to 3.5″. Has cantilever door design for easy access, and servo motor-driven programmable stage streamlines sample positioning. Also includes table-view functionality to image the entire measurable area and allow the operator to navigate to any location with a single click.
Bowman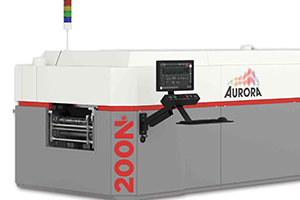 BTU Aurora 200N Reflow Oven
Aurora 200N convection reflow oven has closed-loop convection control, and 200″ of heat to support faster line speeds up to 25% faster than those supported by Aurora 150N. Includes modern conveyor options, flexible heating and cooling configurations, an updated user interface, integrated Aqua Scrub flux management technology, Smart Power energy savings software, and advanced process control technologies. Unit can be shipped in two pieces.
BTU International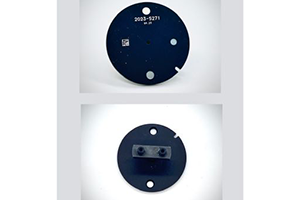 Count On Tools Custom Fuji NXT H02 Nozzle
Custom Fuji NXT H02 nozzle is designed specifically for the placement of Panasonic AYC2F automotive board-to-board connectors. Crafted to ensure a seamless fit and reliable performance during the assembly process, and meets the stringent requirements of the automotive industry.
Count on Tools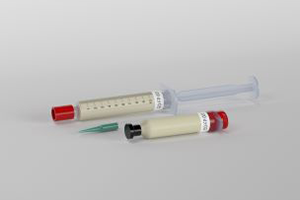 Emil Otto ROL0 Flux Paste
EO-FP-003 is a ROL0 flux paste developed for repair work on printed circuit boards and for applications according to IPC-A-610. Can be used for repair work in highly-stressed assemblies, and can activate contaminated pads and component pins. Can be used in small quantities due to good activation properties, and is processable via hot air and soldering irons or mini wave.
Emil Otto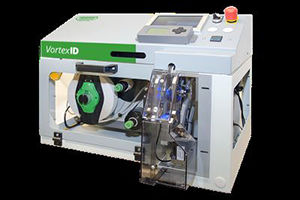 Identco VortexID Wire Marking System
VortexID wire label system can place up to 20 labels per minute and operate 24/7. Handles a variety of American wire gauge sizes, making it suitable for a broad array of sectors whose products incorporate wires and harnesses – particularly automotive and electronics components manufacturing. Offers high-resolution, 300dpi printing capabilities, with labels applied via a vacuum plate whose rotating mechanism is said to ensure reliable application to cylindrical products. Is materials-agnostic, and applies self-laminating and flag labels.
Identco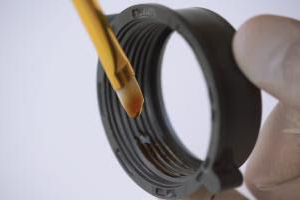 Master Bond EP21LVFL Epoxy
EP21LVFL two-part epoxy is said to combine flexibility with a solid strength profile. Curable at room temperature with a long working life of 120-160 min. at 75°F for a 100g batch and features a flowable initial mixed viscosity of 10,000-14,000cps. Generates low exotherm making it suitable not only for bonding and coating, but also for sealing and potting applications. Is said to be useful in bonding substrates with different coefficients of expansion such as metals, composites, glass, ceramics, rubbers and plastics. Has an elongation of 120-150%, tensile modulus of 1,500-2,500psi and shore D hardness of 40-50. Features a volume resistivity exceeding 1015ohm-cm and a Dk of 2.95 at 60Hz. Tensile strength is 1,200-1,400psi and lap shear strength measures 900-1,100psi. Withstands rigorous thermal cycling, vibration, mechanical stress and shock. Offers a noncritical one-to-two mix ratio, by weight or volume. Part A is clear and Part B is amber clear, and can be formulated in other colors. Cures more rapidly at elevated temperatures, with optimal performance properties achieved by curing overnight at room temperature followed by 4-6 hrs. at 125°-150°F.
Master Bond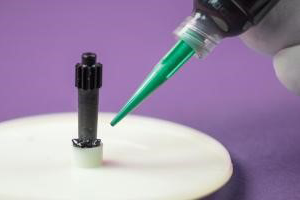 Master Bond Supreme 17HTND-2 Epoxy
Supreme 17HTND-2 is a toughened epoxy system for bonding and sealing applications. Is a true one-component system, not premixed and frozen, and is said to have unlimited working life at room temperature. Is thermally stable, featuring a glass transition temperature (Tg) of 410°F (210°C). Meets NASA low outgassing specifications per ASTM E595 testing. Volume resistivity exceeds 1015ohm-cm at 75°F. Lap shear strength is 1,900-2,100psi and tensile strength is 7,000-8,000psi. Is designed to withstand thermal cycling and offers service temperature range from -100° to 550°F (-73° to 288°C). Along with simple handling properties, has a paste consistency and is completely non-drip, for applications where no flow is critical. Cures at elevated temperatures with cure schedule options including 300°F for 4-6 hr. or 350°F for 2-4 hr. Optimal cure schedule is at 300°F for 4-6 hr., followed by post-cure at 350°F for 8-12 hr. Bonds to variety of substrates including metal, ceramics, composites and several plastics. Black in color, comes in standard packaging of jars and cans, ranging from half-pint to gallon containers.
Master Bond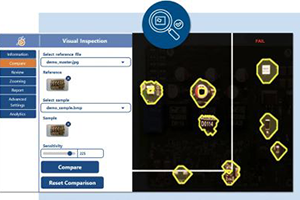 Pleora Vaira Manufacturing Platform
Vaira manufacturing platform now includes a scalable suite of shop-floor ready AI and digitization apps to help manufacturers automate and upgrade error-prone processes. Now includes AI-based object detection and classification skills that can be integrated with assembly checklist and work instructions, and are said to reduce final verification steps from over 4 min. to 30 sec. Allows an operator to follow digitized instructions that clearly guide product assembly step-by-step, while AI and machine vision automatically verifies quality. Product tracker app capabilities enable product images and operator notes to be captured and stored to a manufacturer's ERP/MES system for compliance, traceability, and continuous improvement initiatives.
Pleora Technologies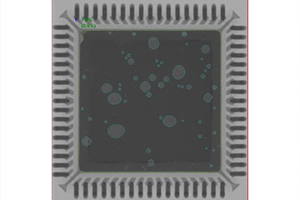 Shenmao PF606-P276 Solder Paste
PF606-P276 is an ultra-low void no-clean zero-halogen lead-free solder paste. Offers superior void performance achieved through special activators, and is halogen-free (ROL0) and fully compliant with international environmental standards like RoHS, RoHS 2.0, and REACH. Is said to excel in solderability, ensuring flawless connections in SMT processes, and features remarkable wettability characteristics to guarantee a uniform soldering process and a design for high-speed printing that optimizes production efficiency. Also features superior solder joint strength and product performance that consistently surpasses expectations. Excels in minimizing gas generation during the reflow process, achieving a void ratio of less than 10% in critical components like MOS and QFN.
Shenmao America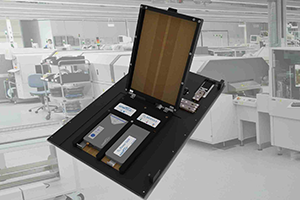 Solderstar Reflow Shuttle O2 Measurement Module
Reflow Shuttle O2 measurement module is a repeatable verification tool that combines O2ppm, vibration levels in three axes, vacuum, temperature profiles, and conveyor speed on a single platform. Offers real-time control over oxygen content to aid in the elimination of oxidation issues that could impact soldering quality. Detection nitrogen leaks throughout oven zones and pinpoints oxygen fluctuations. Reportedly seamlessly integrates into a fully operational reflow oven, eliminating downtime during verification. With a button press, initiates data collection, providing a comprehensive pass-through graph of the entire oven, complete with insights into anomalies at the outset of the process, facilitating rapid adjustments if necessary. Custom battery pack enables multiple passes across various production lines before recharging is required. Smartlink connector provides quick connections to SLX datalogger. Auto-configured without computer setup, for both initial setup and daily process checks on production floors.
Solderstar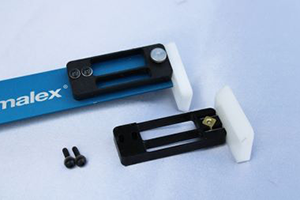 Transition Automation Paste Retainer System
Soft-Touch Paste Retainer system now features dual pin locking that better secures the white dam portion. Attachment screws have also been upgraded to alloy steel compared to the previous galvanized steel, and the spring element has been made thicker to give the design more impact resistance. Total part count was reduced by eight pieces per set. White dam may be adjusted in or out based on the position of the squeegee blade, and the entire assembly can be adjusted up or down to push against the stencil or to ride above it slightly. Users can receive a no-charge update for the next three months.
Transition Automation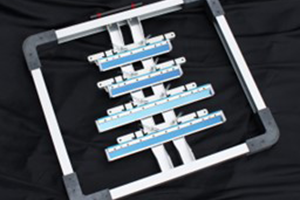 Transition Automation Squeegee Buddy
Squeegee Buddy is a new tool for SMT printer users to help improve process quality and organization. Provides a secure storage for squeegees in the form of a frame that looks similar to a stencil frame, meaning it can be inserted into stencil cleaners to clean squeegees without damaging them. Is capable of use for both squeegee storage and squeegee cleaning, and protects the squeegees from damage by keeping them within the outside dimensions of the frame. Can be hung on a wall or inserted into a stencil frame rack to store the squeegees between operations. Can be used with any Transition Universal Holder with the addition of two small holes that allow the squeegee to be inserted onto two secure pins.
Transition Automation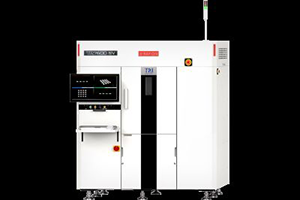 TRI TR7600 SV Series 3-D AXI
TR7600 SV Series 3-D AXI outperforms its predecessor, the TR7600 Series, by a 20% increase in performance. Features 7µm resolution and is equipped with AI algorithms, which are said to be superior to the commonly used gray-level-based algorithms and can accurately detect void defects. Supports current Smart Factory Standards, including the IPC-CFX, IPC-DPMX, and The Hermes Standard (IPC-HERMES-9852).
Test Research, Inc.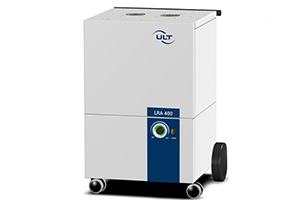 ULT LRA 400.1 Fume Extractor
LRA 400.1 soldering fume extractor is a modular and quiet fume extractor that can be used in manual and automated soldering processes. Features a newly developed and unique filter inflow concept that enables increased filter capacity, plus an EC dual blower that can achieve high-volume flow at high vacuum, for laser and soldering applications.
ULT